Easy home updates in the field, a dashboard to track progress, and a website for every home.
The proven results are happier customers, increased website traffic, and more referral sales.
Organize
Create folders to help you organize your buyers by community, city or even sales agent.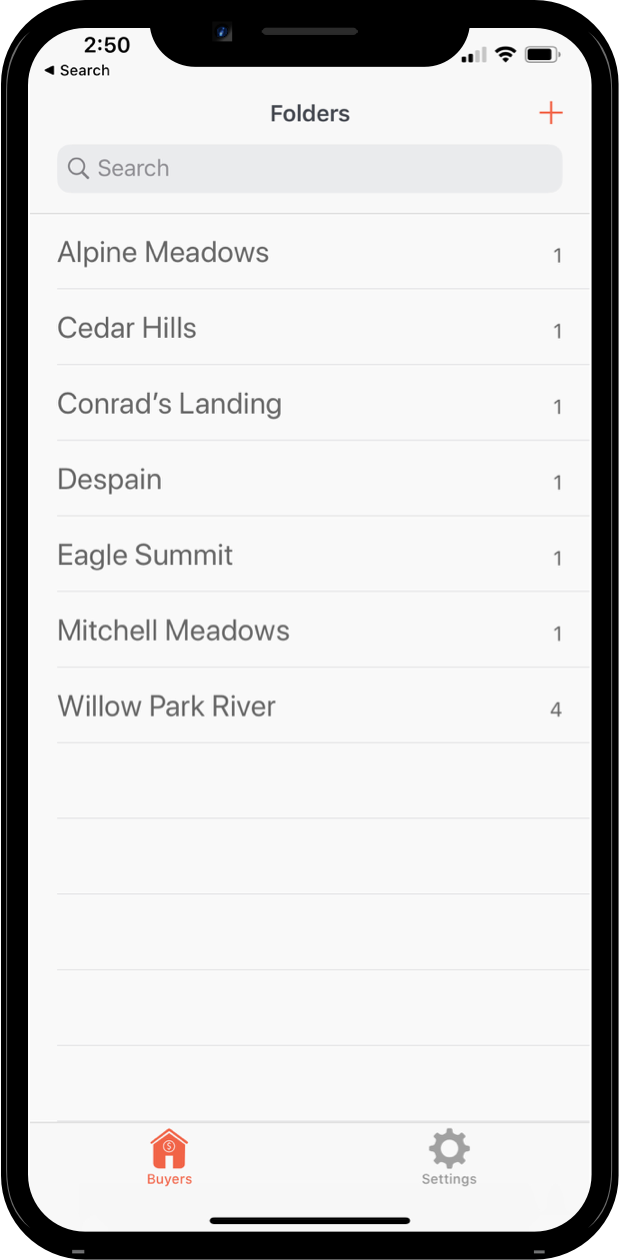 Add buyers
Add buyers to your folders by supplying their lot # or address, names, and contact info. Quickly see what the last image posted was and when it was posted.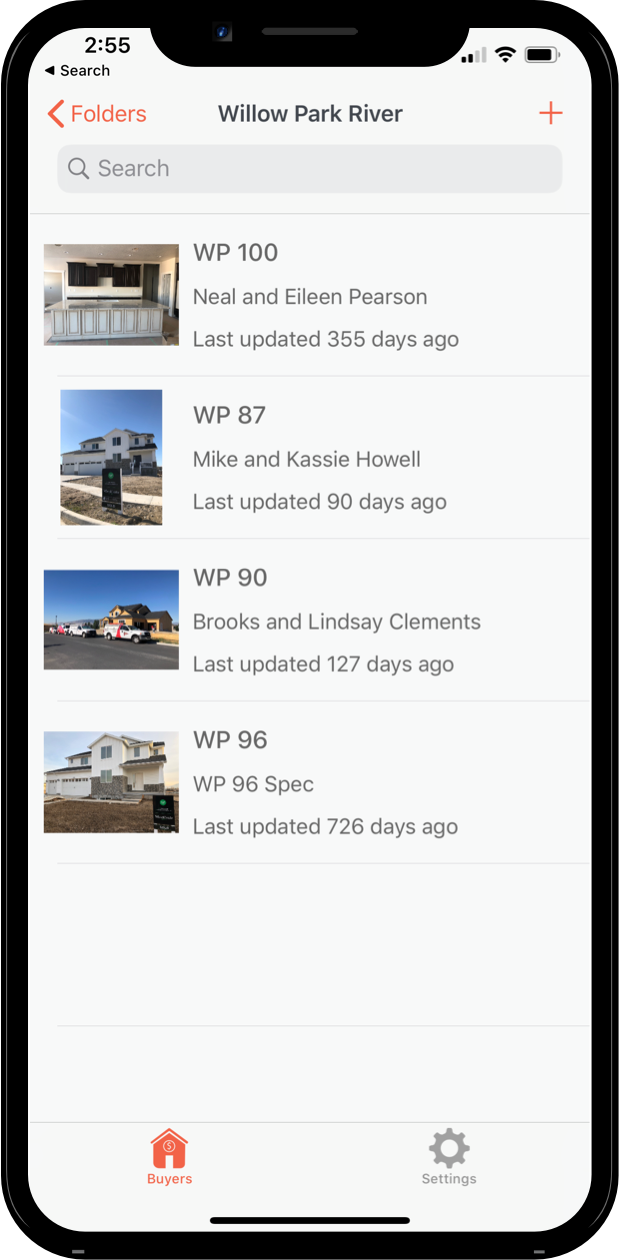 Buyer details
The buyers detail page will let you contact the buyer, jump to their web page, view all posts, or quickly add a new post.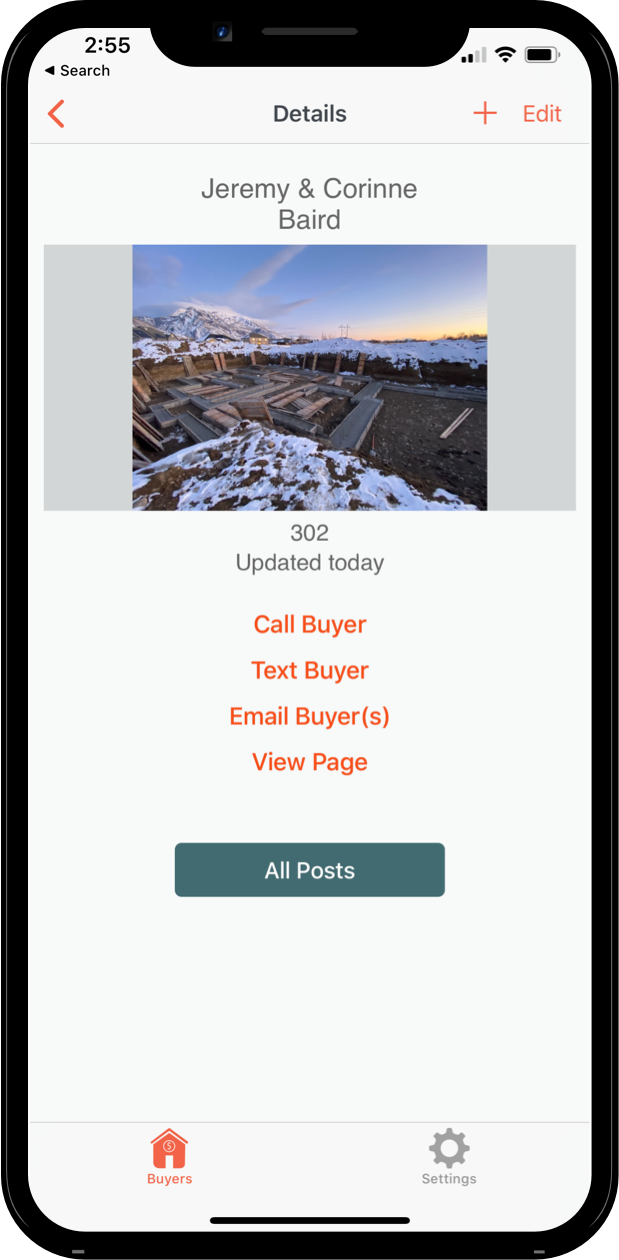 View past posts
Quickly view all the posts you have made for a buyer. From here you can edit/delete existing posts or add new posts.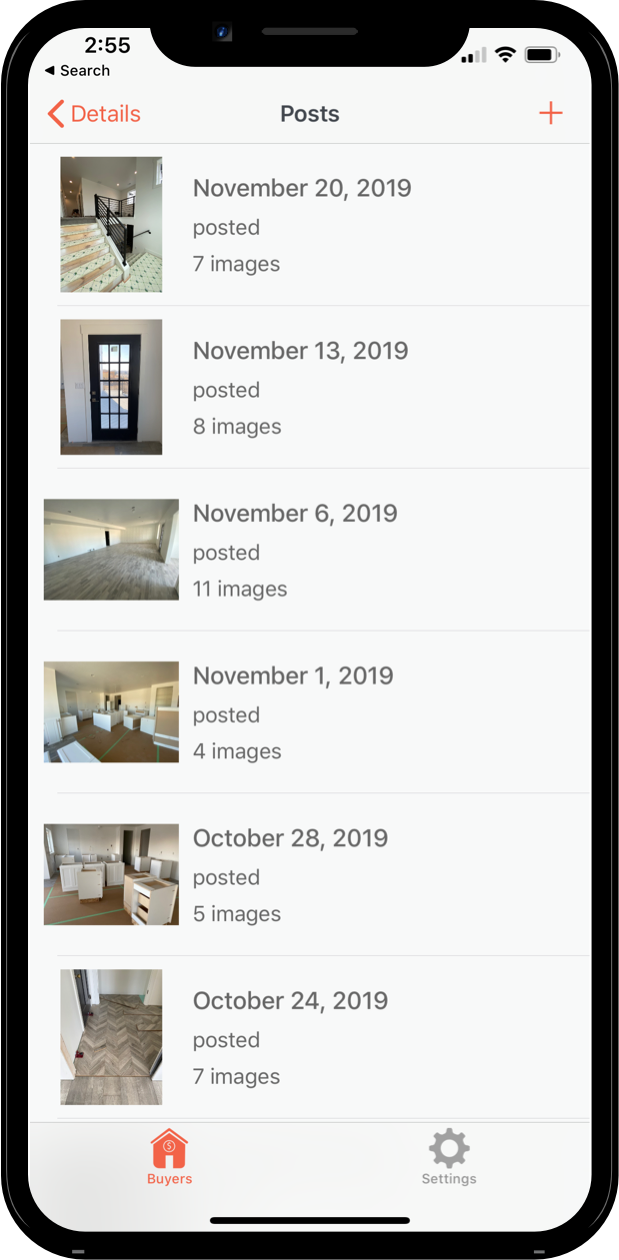 Publish a post
This is where the magic happens. Add multiple images and write a description to update the buyer of progress. Hit publish and in seconds the images are uploaded and the buyers page has been updated.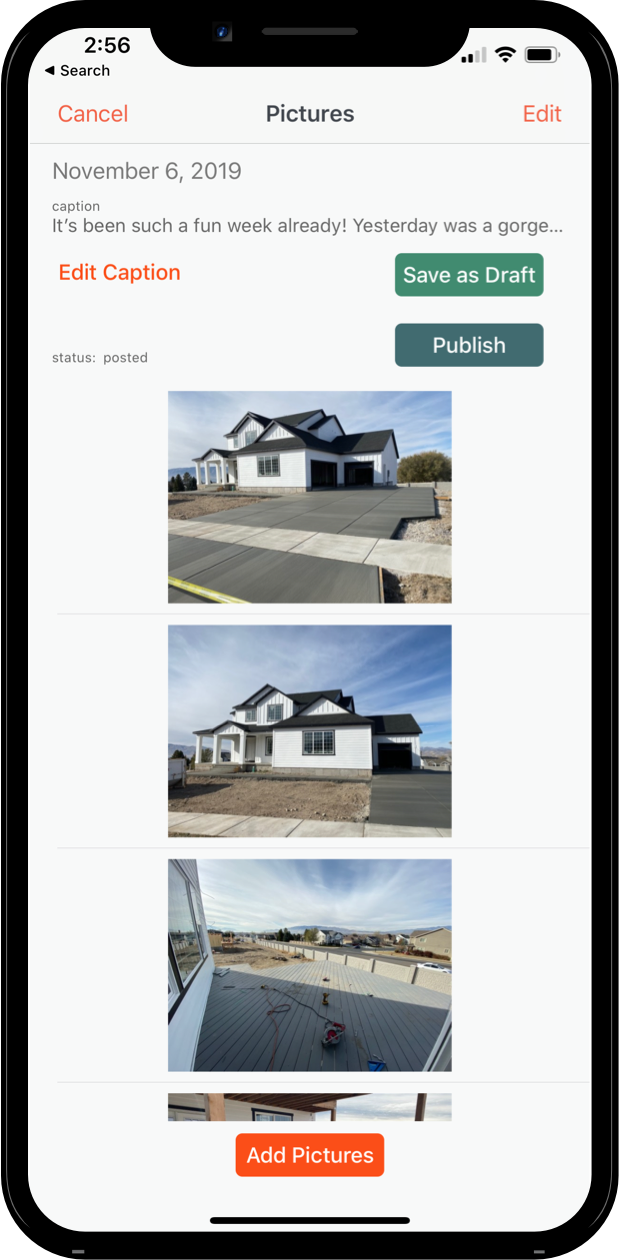 Notify the buyer
Last but not least - you will be prompted to send a beautiful pre-populated email or text message to notify your buyer that a new post has been published. Don't be suprised when you become their new favorite person.